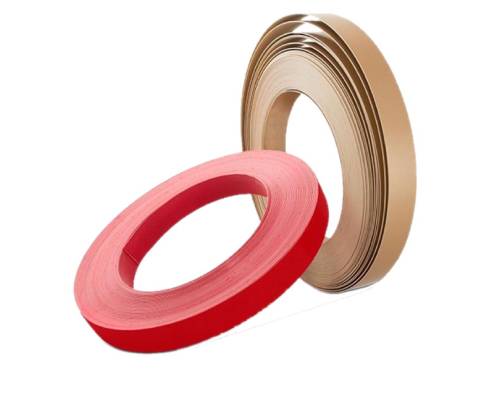 The raw, scratchy and uneven surface or finish can break the look of the product and affect its durability as well. Selling an unfinished product can also affect your brand value, and therefore, you should get yourself the best solution soon. If you are looking for superior protection with versatility, PVC Edgebanding can be the right choice. Unipegasus Profiles Pvt. Ltd. is one of the leading PVC Edgebanding Manufacturers in Delhi. Offered PVC Edge Band Tape comes with different advantages, sizes and colours.
Why Choose PVC Edgebanding?
Resistant to acids, humidity and solvents.
Can be easily cleaned following the application process.
Built to last for years and available at reasonable prices.
Help you obtain a clean and smooth finish of the product.
Conceal the sharp or untreated edges and create a smooth finish.
Highly durable and dependable over other edge banding options.
PVC Edgeband Tape is available in different sizes and colours for one to choose as per their surface preferences.
Drop Us Your Demands!
Counted among the top-notch PVC Edgebanding Exporters and Suppliers in India, we can cater to your distinct demands shortly. Fill the enquiry form or call now to take this conversation ahead.
Copyright © 2020 Unipegasus Profiles Pvt. Ltd. | All Rights Reserved . Website Designed & SEO By Webclick® Digital Pvt. Ltd.