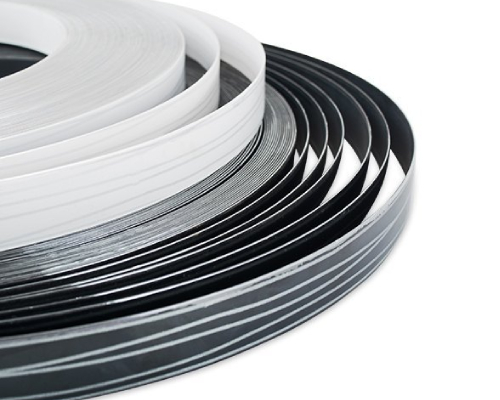 Furniture Lipping Tape can protect the wooden panels and furniture from moisture, uneven edges and more. Therefore, you should use it to increase the strength and durability of the wood product. Unipegasus Profiles Pvt. Ltd. is one of the paramount Furniture Lipping Tape Manufacturers in Delhi. Designed to withstand different temperature, these Edge Band Tape are very much useful to give smooth furniture finish while offering great protection.

Features Of Our Furniture Lipping Tape:
Have good strength and last for years
Known for fine finishing and durability
Edge Band Tape add value, finish and quality to the furniture
Environmentally-friendly and moisture-proof
Have high bending strength and easy to work with
Corrosion resistance, stylish, sturdy and cost-effective
Stain and chemical resistant and give a superior finish to furniture
Have excellent light stability and can withstand the tough environment
Suitable to be used in furniture for covering sharp, dirty or uneven edges
Drop Us Your Demand!
We understand your demands of Furniture Tape and offer multiple colour and size choices to fit your requirements the best. Being one of the preeminent Furniture Lipping Tape Exporters and Suppliers in India, we bring superior finish and precisely manufactured solutions at the best prices. Contact us to know more.
Copyright © 2020 Unipegasus Profiles Pvt. Ltd. | All Rights Reserved . Website Designed & SEO By Webclick® Digital Pvt. Ltd.