Welcome To Unipegasus Profiles Pvt. Ltd.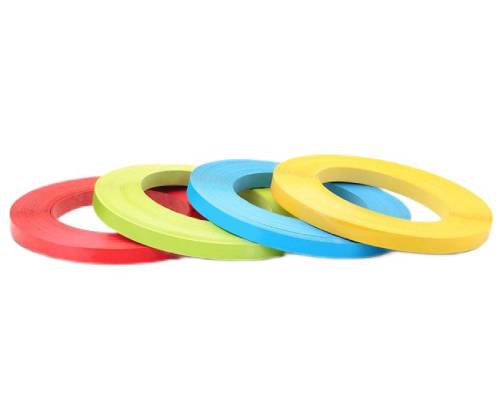 Edge Band Tape has a significant role in giving your furniture or panel smooth and attractive finish and safety against moisture, atmospheric humidity and liquid spills. Using these band tapes can add to the strength and durability of the furniture and therefore, has an extensive demand in the market. Unipegasus Profiles Pvt. Ltd. - one of the trusted Manufacturers of Multicolor Edge Band Tape in Delhi is the stop you can reach if you too want this for your process or products. We assure that quality of PVC Edge Band Tape will never disappoint you because the faith of clients and our brand value associated with it, which is utmost valuable for us.
Excellent Features Of Our Edge Band Tape:
Keep same hardness in all conditions.
Provide a clean and smooth finish to the end product.
Durable and can withstand many harsh chemicals and conditions.
Safe to use on different surfaces and make them look well-finished.
Have a long-serving life and enhance the durability of the product as well.
Help you get rid of sharp edges, which otherwise look bad and can cause injury too.
Comes in different shades, colours and sizes that you can choose according to your preferences.
If you go for PVC Edgeband Tape, it can easily bend on the curved surfaces as per the need.
Enquire Now!
If you are interested, fill the enquiry form to get our instant assistance. Being one of the reliable Exporters and Pegasus Edge Band Tape Suppliers in India, we have the best quality available at the most reasonable prices. Contact now to know more.
Copyright © 2020 Unipegasus Profiles Pvt. Ltd. | All Rights Reserved . Website Designed & SEO By Webclick® Digital Pvt. Ltd.