Welcome To Unipegasus Profiles Pvt. Ltd.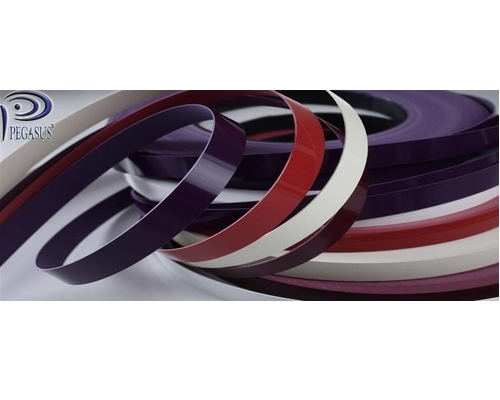 Edge Band or Edge Band Tape is a narrow strip of material used to create pleasing trim edges of the furniture and more. These look very much sleek and smooth and add to the beauty of the product too. Unipegasus Profiles Pvt. Ltd. - one of the preeminent Edge Band Manufacturers in Delhi is the stop where you can be to find unlimited shades and sizes to pick as per your specific need. Our offered Edge Band Tape is very well-appreciated in the market for their finish, quality, longevity and prices. So, if you are looking for them, reach out to us.

Features Of Our Edge Bands:
Cover all uneven and sharp edges
Suitable for a variety of applications
Can stick perfectly and last for years
PVC Edge Band is very simple and quick to clean and maintain
Different widths, lengths and colours are accessible
Highly durable and give aesthetic finishes to the surface
Polish finish makes it look extra elegant and attractive
Innovative and attractive choice for your furniture
Submit Us Your Enquiry!
Our name is well-known among paramount Edge Bands Exporters and Suppliers in India. You can submit your enquiry related to PVC Edge Band Tape from the website or call to place your order related to the same. Our experts are here to help.
Copyright © 2020 Unipegasus Profiles Pvt. Ltd. | All Rights Reserved . Website Designed & SEO By Webclick® Digital Pvt. Ltd.